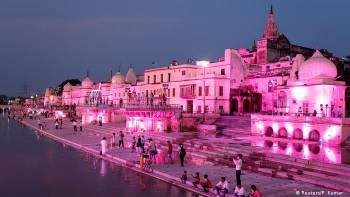 Early morning after breakfast head towards prayagraj.
Prayagraj is one of the oldest cities in India.
It is crowned in ancient scriptures as 'Prayag' or 'Teertharaj' and is considered the holiest of pilgrimage.
Visit Ayodhya, Ayodhya, also known as Saketa, is an ancient city of India, is the birthplace of Rama and setting of the great epic Ramayana.
Ayodhya is a city situated on the banks of holy river Saryu. After Ayodhya darshan back to hotel.