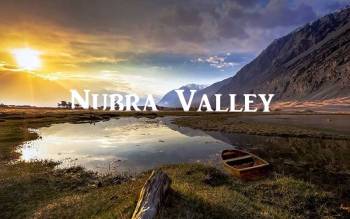 Nubra lies at average altitude about 10,000 feet above sea level.
Nubra Valley is famous for its pristine natural beauty, stunning lakes, beautiful villages, apricot orchards, ancient monasteries, scenic vistas, and lovely surroundings.
This spectacular valley is also known for the camel safari of the Bactrian camels and Quad biking on the white dunes of Hundur and Khalsar.
The climate, of the areas being soft, soil is much fertile and the vegetation of the area is comparatively thicker than those of the other areas of Ladakh.